Once you have the plans activated, you can click the plan names to open the plans in their active state. The Plans can be printed and the plan properties edited as needed from this active view.
Tasks sections of the plan become interactive in this state as well, allowing the user to mark tasks as completed while working through the plan.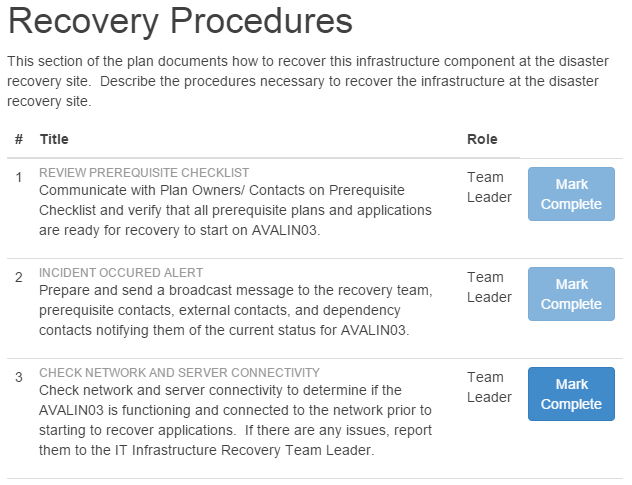 Plan Owners are also able to post updates to the incident about their plan(s) while working through it.